Contact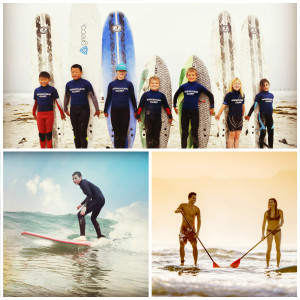 Contact Us: (858) 663-7299  surf@menehunesurf.com
Important Info:
EACH PARTICIPANT MUST SIGN DIGITAL WAIVER IN ORDER TO ATTEND THEIR SURF/SUP LESSON
Cancellation Policy: Cancel your lesson at least 24 hours in advance for a full refund. No refunds otherwise.
Surf Camp Cancellation Policy:
14 OR MORE DAYS IN ADVANCE: FULL REFUND
7-13 DAYS IN ADVANCE: 50% REFUND
LESS THAN 7 DAYS: NO REFUND
We offer our surf camps and lessons at two different locations: La Jolla Shores, and Del Mar.
All La Jolla Surf and SUP Lessons will meet at the blue canopy at La Jolla Shores Beach. This is located north of the parking lot at Kellogg Park in front of the 4th-5th house on the sand as you walk towards Scripps Pier.
We meet on La Jolla Shores beach at our blue canopy for our private surf lessons
If you are using GPS – use Kellogg Park as your destination.   Park at Kellogg Park in La Jolla Shores, if the parking lot is full anywhere in the residential area is all day parking.  Walk to the beach in front of Kellogg Park.  You will notice that there is a board walk (sidewalk) in front of the beach.  You are going to walk on that side walk headed North (toward the pier in the distance) until  the side walk ends.  You will see there are now beach homes on your right.  Walk on the sand until you are in front of the 5th house and you will see our blue canopy.  This is where you will check in for your surf lesson.
All Del Mar Lessons meet at the blue canopy on the sand at 18th street in Del Mar.